Game Assessment
In your game assessment we will go through a variety of different areas to guarantee we identify and understand what is truly the items that we need to focus on.
Please know this assessment is not here to confuse you! Every person learns and discovers totally differently, this is why it's very important that we see the whole picture. This will show us everything we need to know to help you play your best as fast as possible.

We will collect data from the following 4 items to customize your lesson plan and practice schedule
Flight Scope is a Launch Monitor that captures how you deliver the club head to the ball and it's flight characteristics. Here we will hit shots with your Driver, 7 iron, and wedge.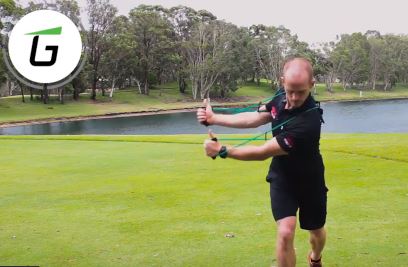 We will evaluate
T-Spine Rotation,
Shoulder Rotation, Pelvic Rotation, & Neck Rotation. This will tell us why you could be having problems with making certain movements and to also ensure we are not working towards any changes that are too much for your body to handle.
BodiTrak is a pressure mat that will show how you use or don't use your body during the golf swing. Here we will also hit shots with your Driver, 7 iron, and wedge.
Aware Questionare
Upon completion it will be emailed to me and also filed so we can look at your progress later. In some cases you are more than welcome to check multiple boxes. Your answers are confidential.
Thank you very much for taking the time to fill this out!! It will be a big help to the both of us. I look forward to going over this with you soon!